We're so glad you're considering our diapers for your babe! Our size guide is a great tool to help you get started in finding the perfect fit. Keep in mind that every baby is unique and may require a different size than what's indicated on the chart.

To ensure the best fit for your baby, here are a few things to consider: What's your little one's current weight and size in other diaper brands? Are you noticing any leaking or blow-outs? These factors can all play a role in finding the right diaper size.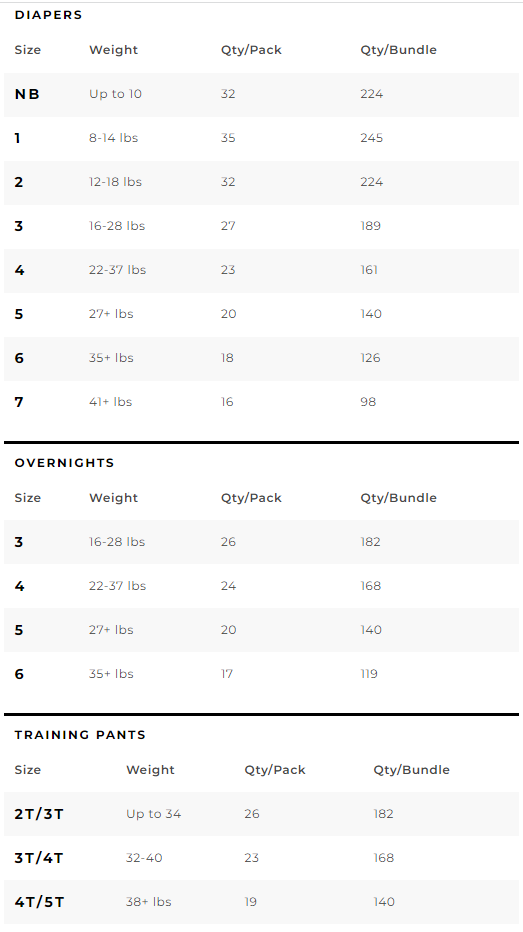 If you'd like more information on our diapers and training pants click here or give us a call at 888.862.8818 during our normal business hours.
Thanks for choosing us for your baby's needs!